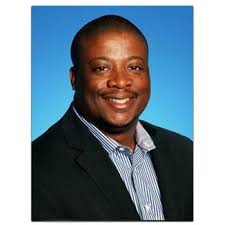 Tyrone Shelton
Protégé Finalist
"The will to win, the desire to succeed, the urge to reach your full potential…
These are the keys that will unlock the door to personal excellence." -Confucius
Tyrone was born and raised in Mississippi, he is the youngest of 7 siblings. As a child he was
active i n sports, martial arts, and church. He l earned the value of hard work from his parents
and others i n the community. After Tyrone graduated High School, he was awarded an athletic
scholarship to Eckerd College located i n St Petersburg, FL. Tyrone received his BA i n Business Administration with a concentration i n Sports Management all while playing NCAA Division II Baseball all while maintaining a 3.7 GPA. He still enjoys playing i n the Clearwater Men's League where he has been playing for the l 20 years and was inducted into the Clearwater Baseball Hall of Fame. When Tyrone i s not serving his clients, he can typically be found either spending time with his family or giving support to the community.
After College Tyrone decided to start his career i n the Tampa Bay area i n the Insurance
Industry and Financial Services arena. Tyrone began his career with two fortune 500 companies
learning the ropes with some of the best training i n the industry. His managers and trainers
would say that Tyrone i s a fast l earner and very coachable.
Tyrone's Protégé Video Application
Having been a dedicated Insurance and Financial Professional since 1999, Tyrone Shelton has
accumulated a wide range of experience in personal and business insurance strategies with a
focus on protecting the things i n life that matter the most. The Shelton Agency motto i s " If you
can Dream it, We Can Protect it".
As Tyrone's career flourished, he recognized the need to take his practice to the next level. So
after being a Captive Agent for 17 years with Allstate, Tyrone and his wife decided to become
Independent Agency owners i n July of 2017. At that time, they relocated their practice to Plant
City and opened Great Florida Insurance of Plant City as a successful husband and wife team.
Tyrone's vision simply i s to create an environment where each client i s given the opportunity to
have a relationship with the agency and understand the insurance they are purchasing. We all
have dreams of what our life should be: your home, your car, your family, your retirement and
your business protection . If you can dream i t, we can protect i t, i s truly what we live by.
Tyrone is excited and looking forward to the Protege Contest. He knows this training will change
the trajectory of his agency.. Tyrone i s no stranger to competition and challenging himself to be
the best i n class. While there are others i n the Protege who will be competing as well, Tyrone
knows that shifting his paradigm, applying himself fully, listening, l earning and becoming the
best he can be during the Protege competition will push him well beyond his comfort zone and
force him to be the best version of himself. He knows mastering that will deliver the results to
keep him at the top of the Protege competition and his industry at large.